Idea Vault: When is that?
---
I guess like me there will be many people often confuse appointments/client calls due to timezone differences.
I am not talking about people who send/receive schedules from Outlook (or similar apps).
Trust me there are many number of appointments are fixed in a call or over IM. Eg., Your client msg you "9am Friday my time".
Yes, there are solutions available. My point is I think I've a simple way to solve it.
So how do I solve this now?
I use the fantastic gmail labs tool called "Sender Time Zone" which helps me to figure out his local time with timezone difference. Yes you can do this by viewing "show original message" as well.
And I Google for current time of my client timezone. And do math to find the time and off the record: I am not very good at math and need calc 99.999% of the time, unless it is an addition of 1 or multiples of 10 ;)
Now you know why I didn't work with MNC's IT companies as I have not cleared any of the aptitude exams after my college.
Other tools I use
Recently I found a nice HTML5 app www.everytimezone.com which shows you most of the timezones and you can use the slider to align it any particular time of a timezone to find your local time.
Google Calendar: Setup an Event in client timezone and Gcal view will let you know your local time.
Wolframalpha comes very very close to my idea, but I still think my idea is better.  Wolframalpha is very slow, because it process your input to guess the best use-case match. It has to identify the inputs you provide are actually a time/date before even generating/computing the output.
My Version of this idea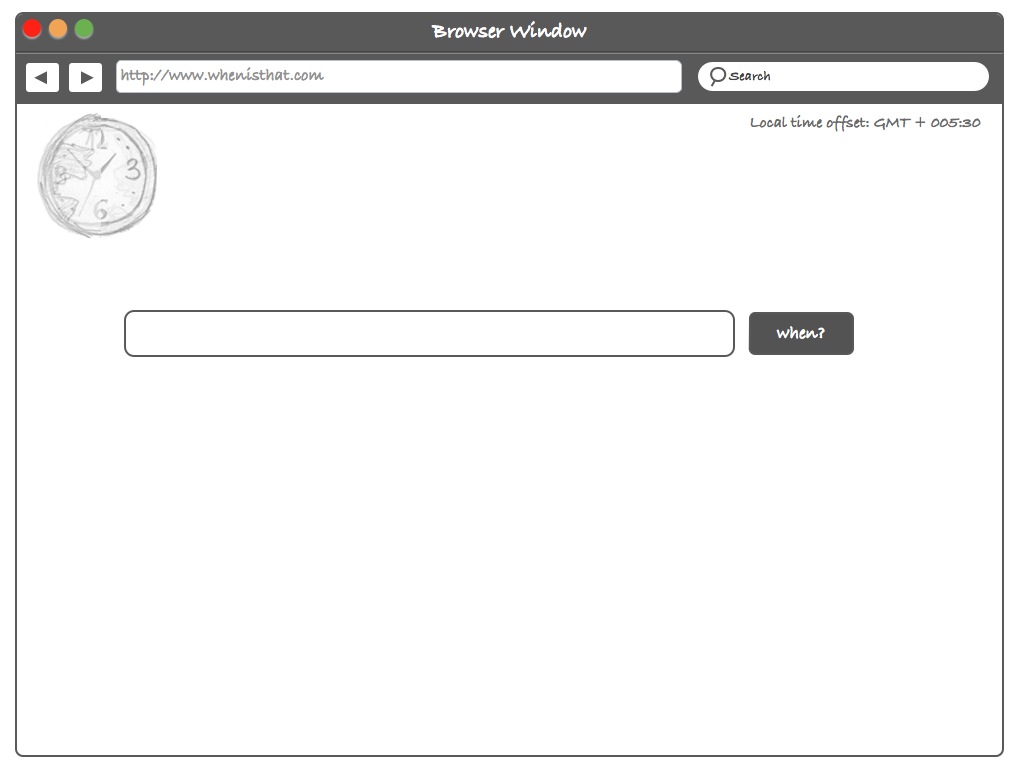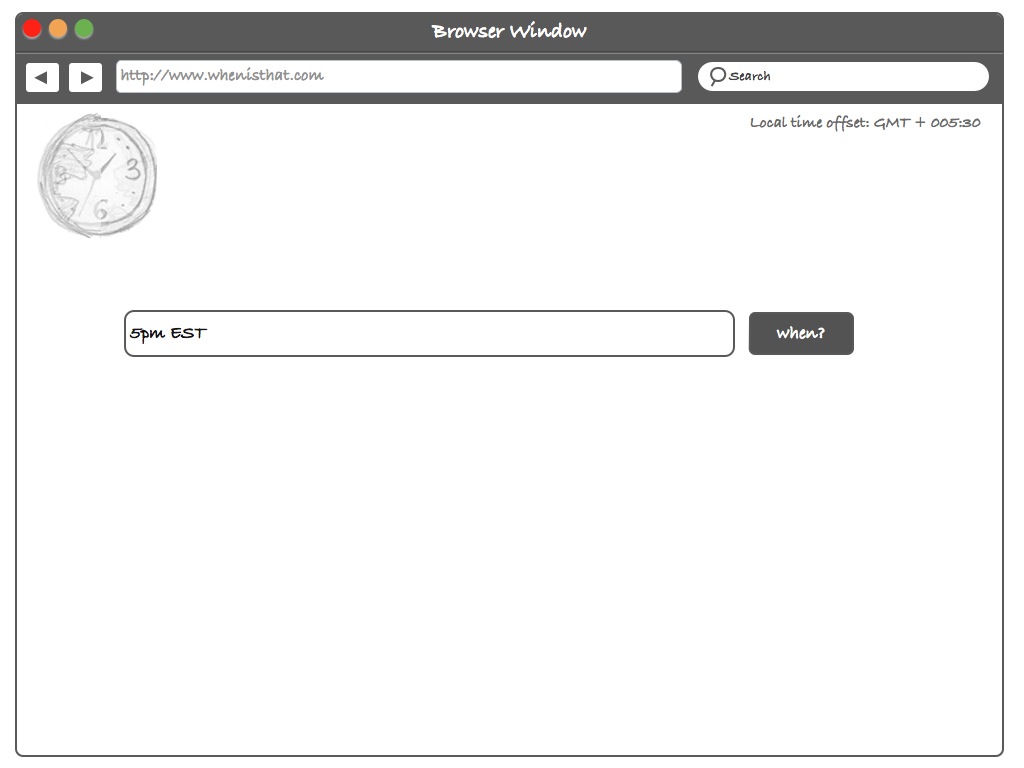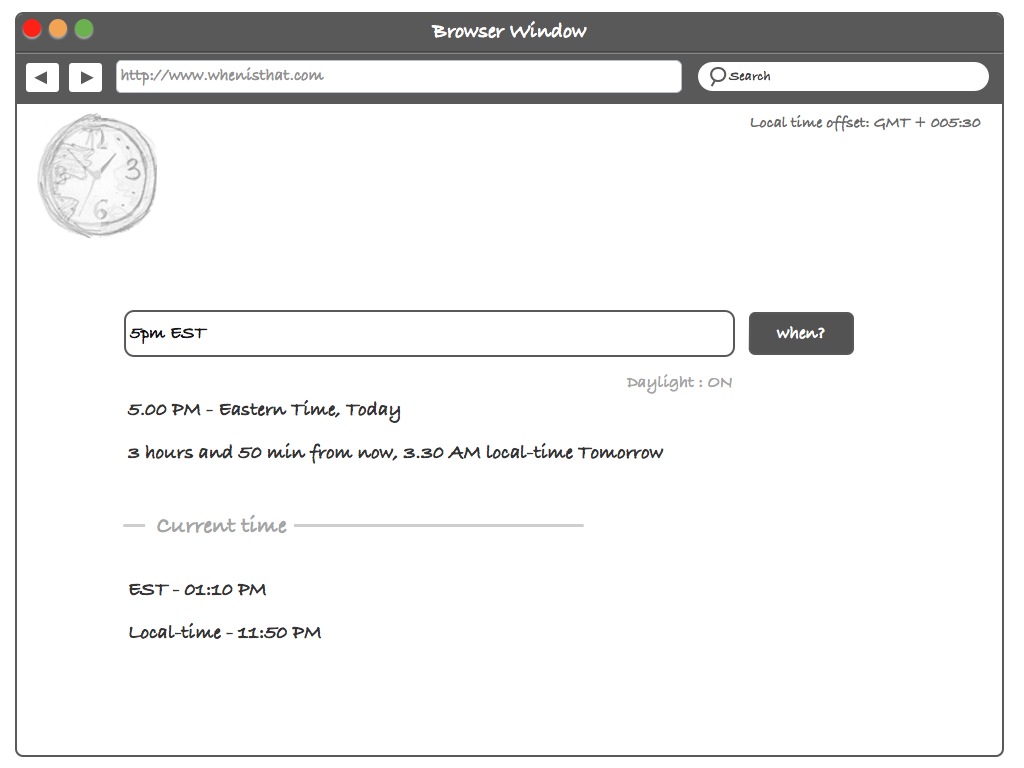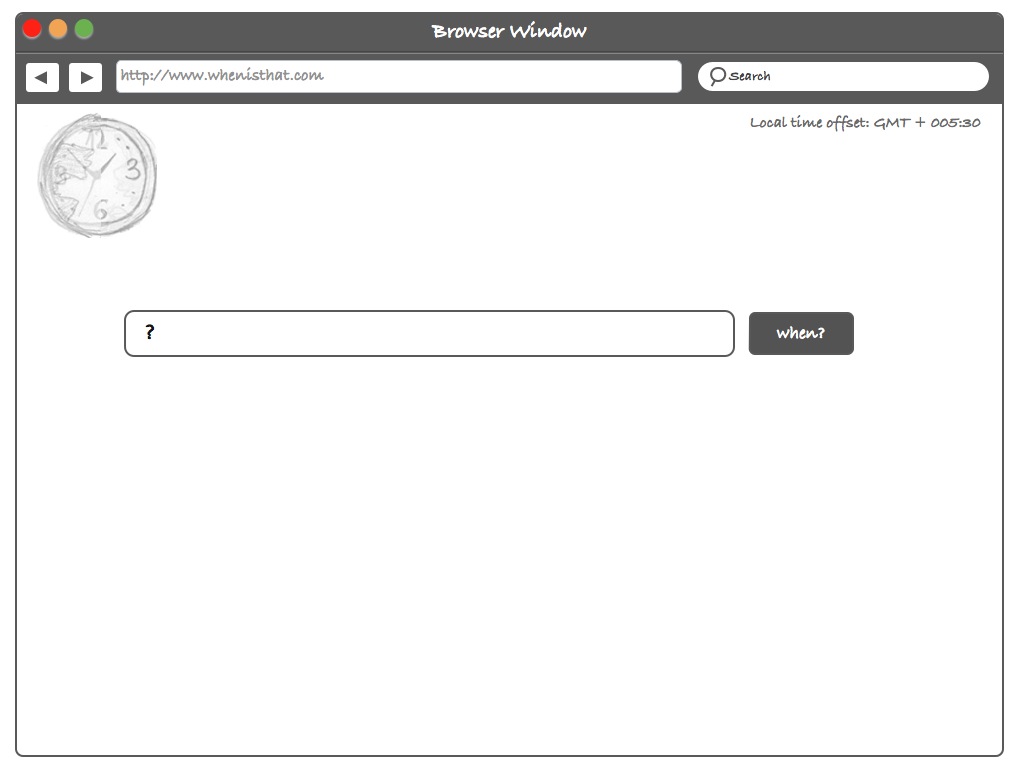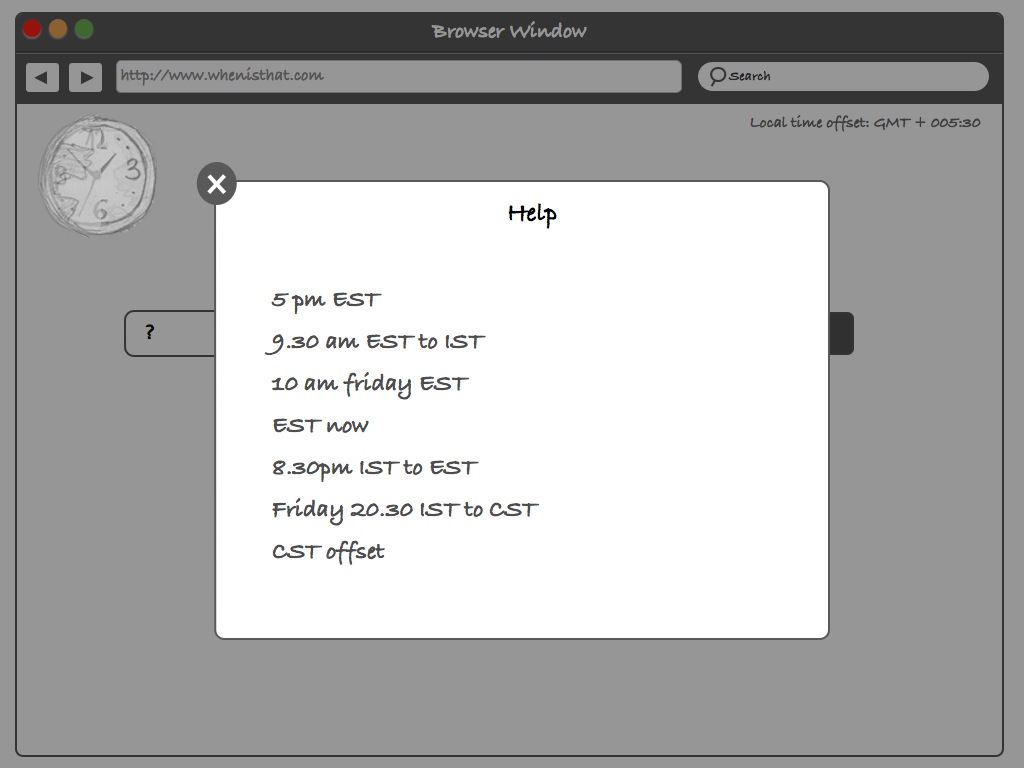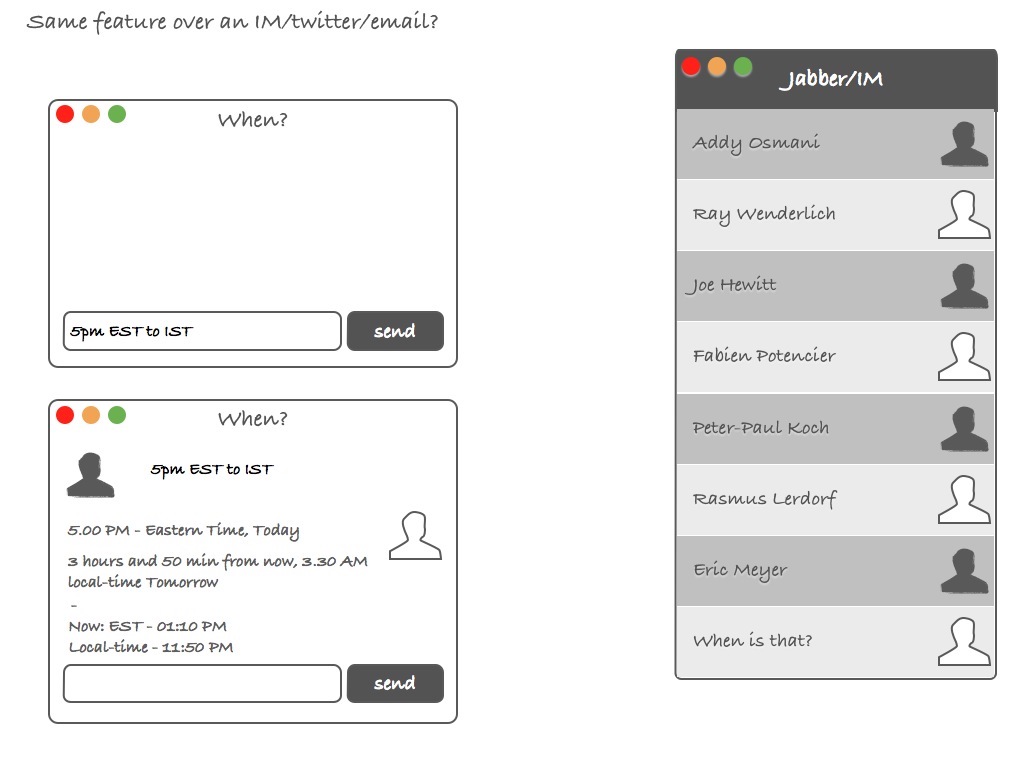 Note:
I had this idea with me for almost half a decade and I didn't take any action to bring it live like 99.99% of all my ideas. I am planning to publish all my ideas from my vault to web. I am not here to claim my ideas or copyrights. 
I guess some posts may help few people looking to learn by developing an idea.