Idea Vault: iBooks 3.0
---
The idea supposed to be named as iBooks 2.0 well it is taken by Apple yesterday :)
The original pointers of this idea from my notebook are
Margin notes - Show annotations & notes inline with the page
UI similar to diff programs
Swipe to bring the annotations layer

I got this idea when reading the book "Einstein His Life and His Universe", author explains Einstein fills the margins with scribbles. Wait! most of us did the same at least in our time?
Thus far I didn't get a page to explain this idea, at least until yesterday where Textbooks were introduced by Apple. I've used the sample from Algebra 1 textbook.
iBooks 2.0
Exercise page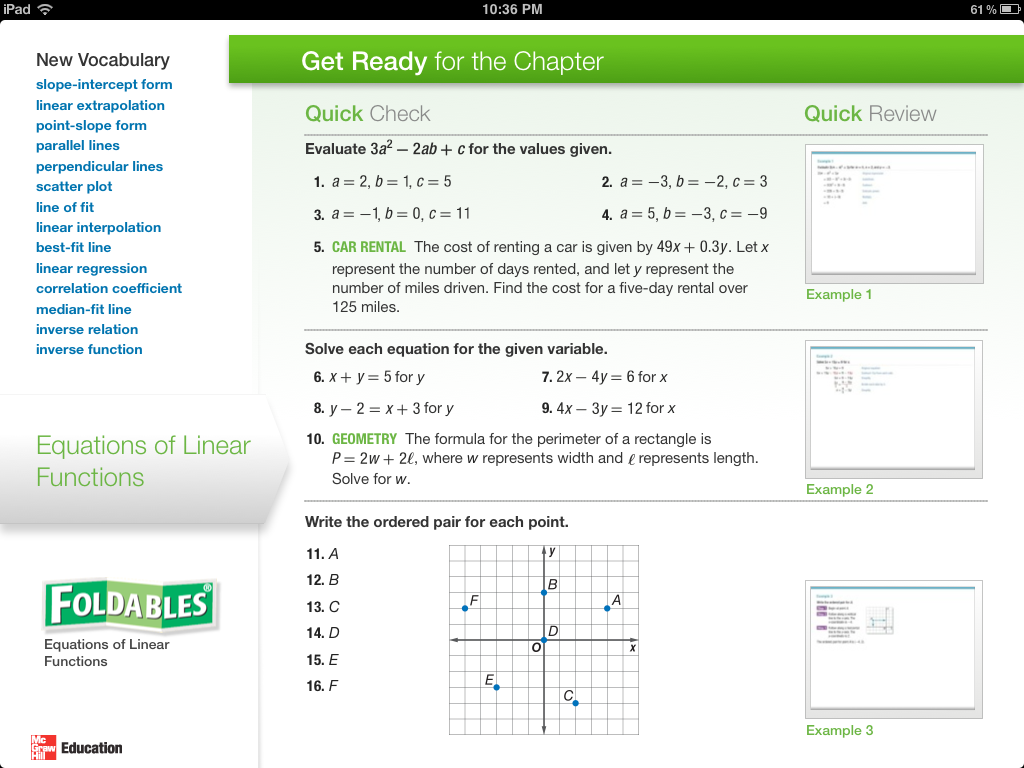 Quiz page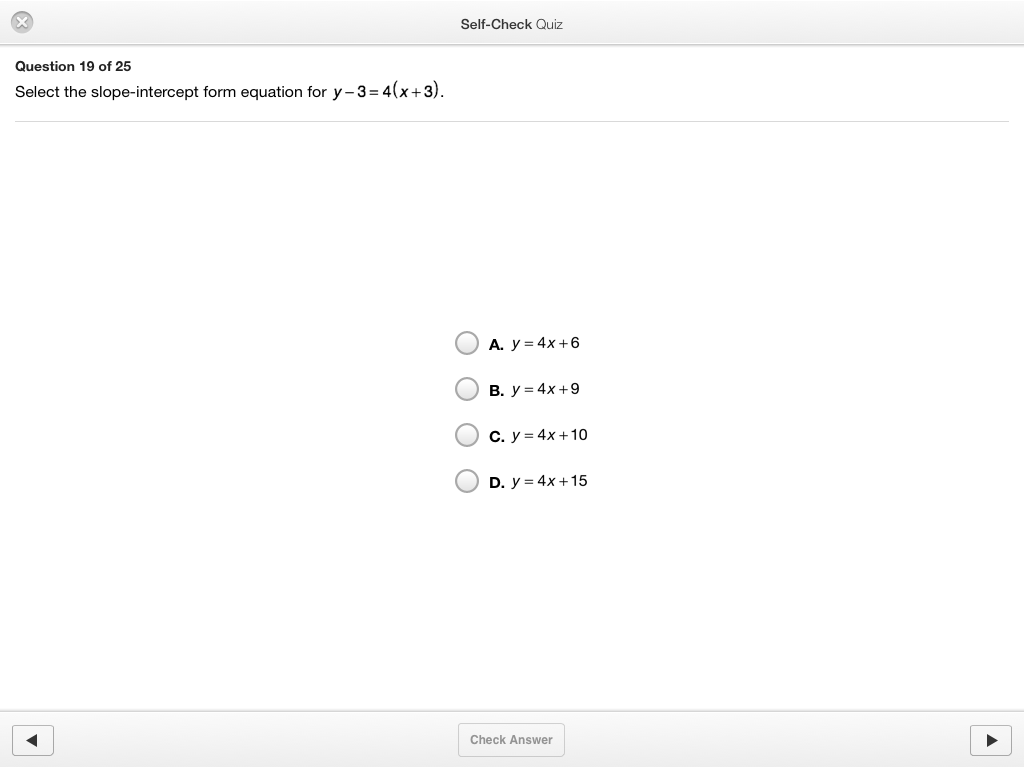 I find the exercise and quiz pages are too dumb. Other than the fancy bubble like animation on quizz and Examples provided in the Quick review.
iBooks 3.0
Same exercise page with each questions tappable.
Tapping on a question brings the margin space for doing the exercise
Use colors to diff formula, steps and answer (Easy to follow when reviewing before the exam)
Save to Notes. Should be available in Notes and highlights section of current workflow as well.
Mark the question as solved. 
Tapping on it again displays the solution, you could also rework to practice before the exam.
Quiz page should also features the same functionalities. 
Share the exercise/quiz/notes with friend. So they can view my solution on their books. (NOT to Facebook and Twitter for the sake of education)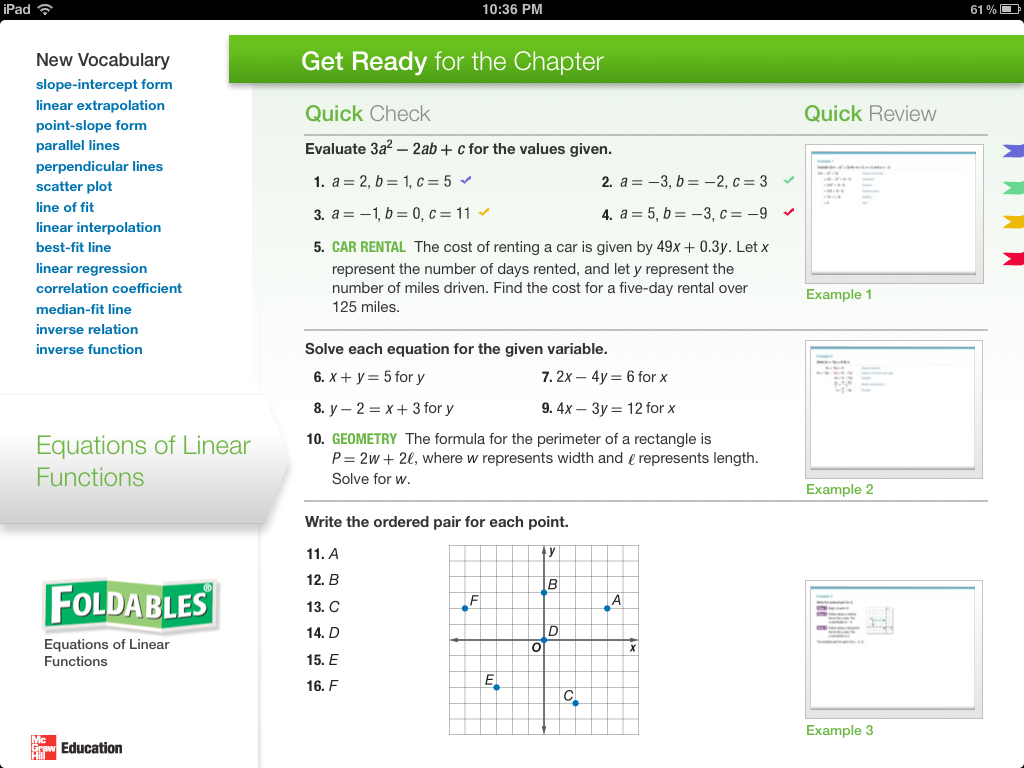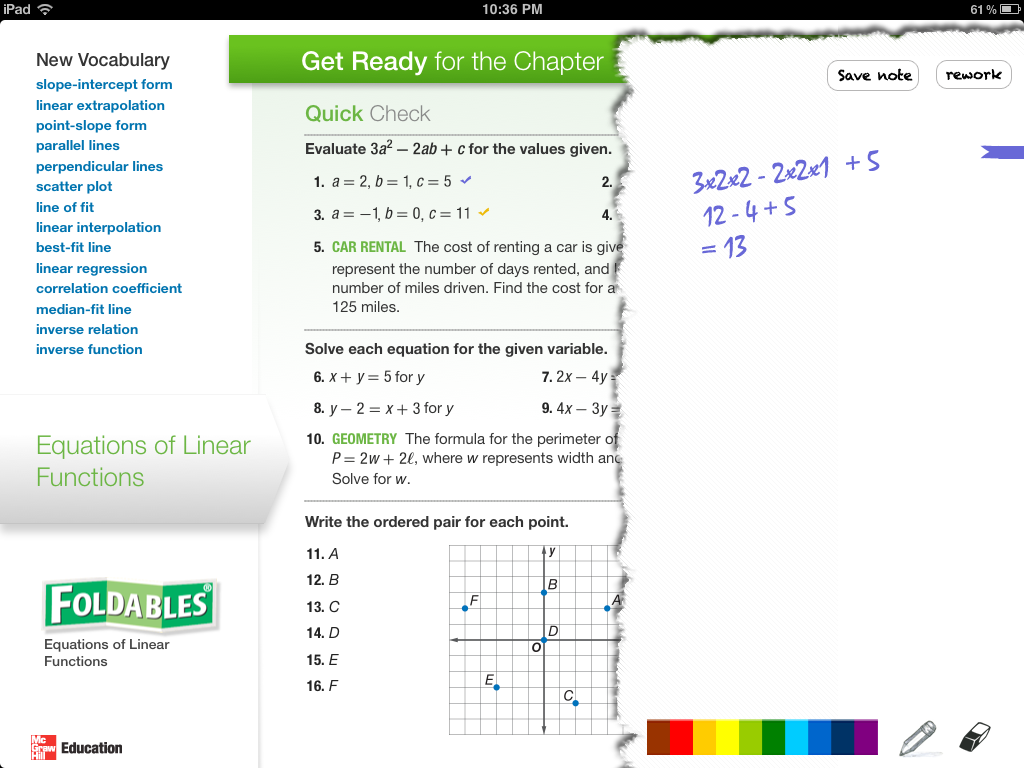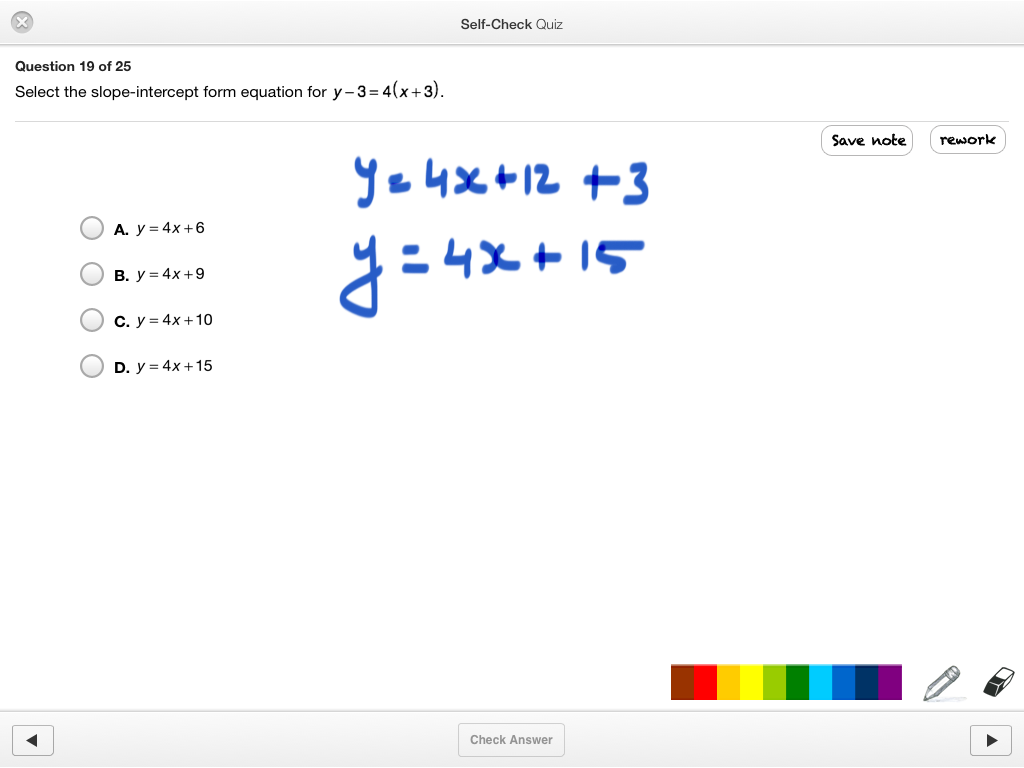 Add share instead of Save note. Notes should be saved automatically without user action.