Idea to action: Tile this
---

Not many of my ideas are converted to a project, this one has seen its light last week. Though I haven't completed all the UI and features of my original vision, it is better to have one working idea than nothing.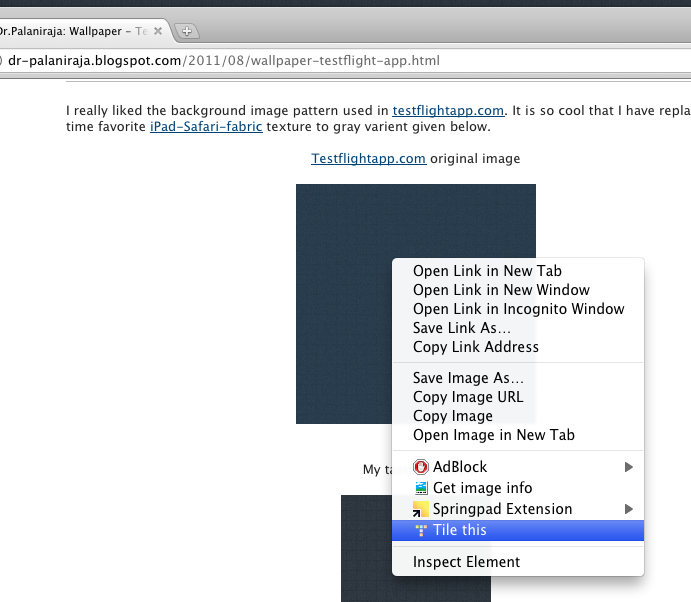 Please find the source of this extension @ https://github.com/palaniraja/Tilethis
My original prototype for Tilethis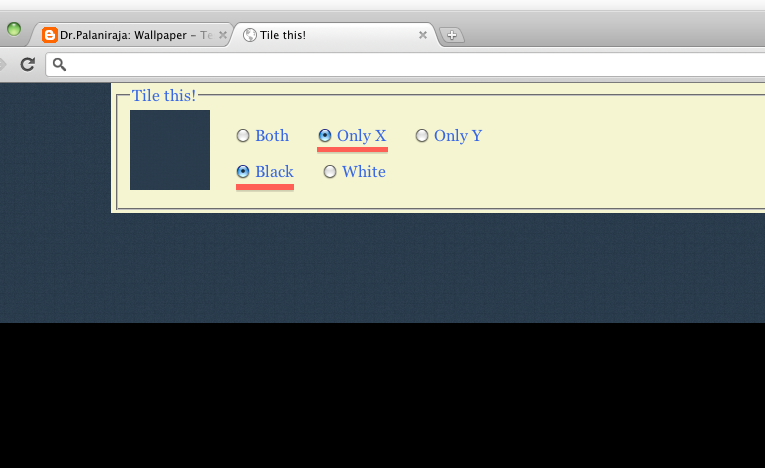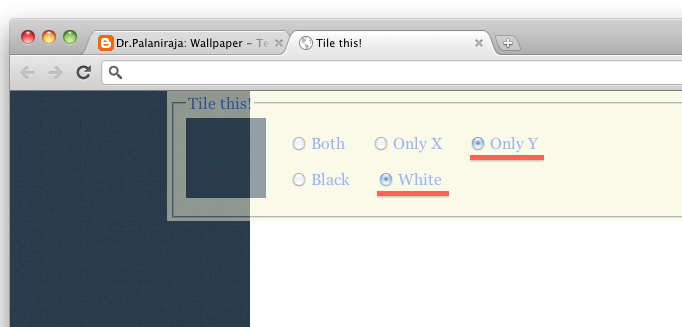 Download v0.1 to try it yourself.
Todo
Display image dimension (Google extension sample "Get image info" is useful to study how to fetch dimension from image)
Make it work with images in the background (eg., div background)
Nice UI
Pull Requests are welcome.