Enter into / Exit from Recovery mode for iPhone
---
Yes, every post you come across suggest the same thing, hold your power button and home button for X seconds. Though it is true, unfortunately I had a couple of situations my iphone doesn't respond to the key combinations. And some time it is very frustrating to hold your buttons so long.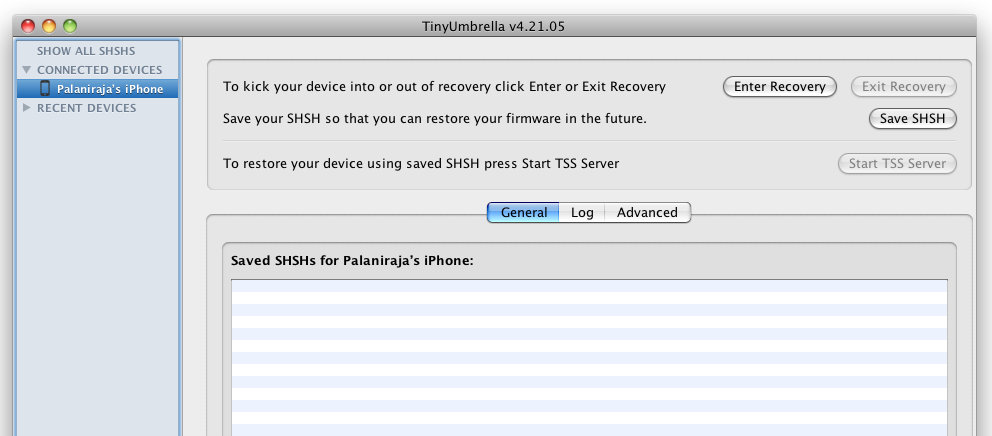 Though TinyUmbrella's basic functionality is to save and restore SHSH blobs, it has the feature I was hoping for.
No holding of Sleep/Wake and Home button required. One click to put your connected device to DFU Recovery mode and another to exit from DFU Recovery mode.