Sync Contacts from your Nokia to iPhone without outlook
---
It is possible to sync your contacts to your iPhone without MS Outlook? Yes.
Steps
Export your phonebook to CSV
Import the same to your Gmail account
Sync contacts from your Google account with iTunes.
Notes:
In addition to Google, it is also possible to sync with Yahoo, windows address book, MS Outlook.
To export your phonebook you need Nokia PC suite. It doesn't copy the SIM contacts; but the same can be imported directly in iPhone.
1. Open your iTunes, select your iPhone and click the Info tab.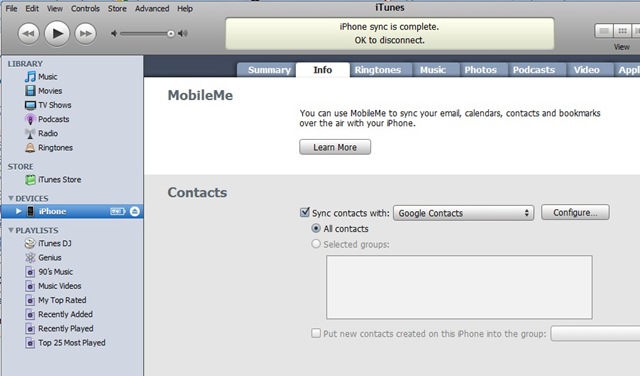 2. Select "Google Contacts" in the "Sync contacts with" and it will ask for your Google Account information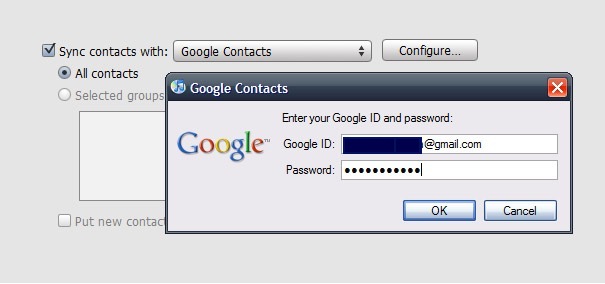 Importing SIM Contacts to your iPhone
3. Hit the "Sync" button to sync it with your device. You can import the remaining SIM contacts by
Settings –> Mail, Contacts, Calendars –> Import SIM Contacts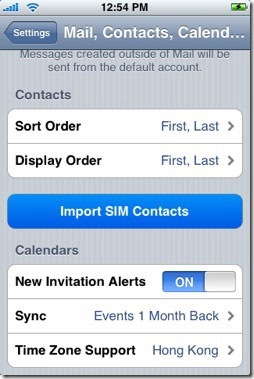 Obviously you should have the SIM to see the option "Import SIM Contacts"
That's it, you are good to go now.