Sticky notes with PHP and Jquery
---
Script speaks louder than words. Please go through the following links
PHP Gd based Sticky script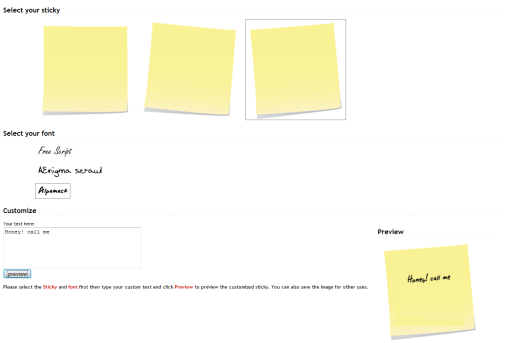 Jquery UI based Sticky page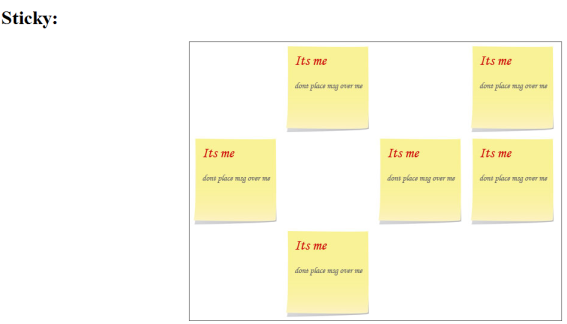 The first script is used to create a dynamic sticky image with the selected sticky pattern and font.
The second script is an example to use the dynamic sticky to implement a sticky dashboard kindof application, it uses jquery UI for drag-n-drop feature.
Script is almost 1 yr old so, with that said updates are welcome.
Download PHPSticky from GoogleCode